The dream of Bell Bottoms Lacys started close to fifteen years ago with a little red pup with piercing eyes. I was in love, as I learned about Lacy dogs, but decided to wait until college was behind me before getting my first one. By December 2003, I had more free time, so I got in touch with Tom Graham and purchased Butterbean. And, a few days later, after finding this spunky pup had escaped her pen and crawled into the hog pen to bay, I knew that one day I would become a breeder.
Years later, I met and married my husband, and we were able to realize this dream together. We got Lightning, my husband found his new best friend, and we had the start of our kennel.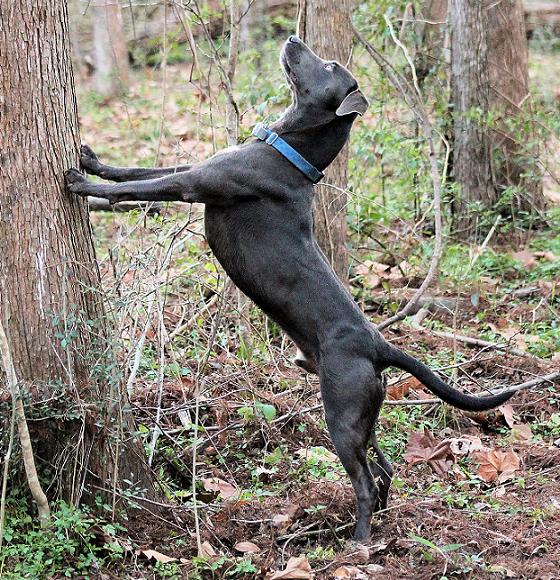 Lightning, our main stud, is quite muscular with a very solid head. He descended directly from Graham's Hoss and many old blood lines. He is wonderfully well rounded Lacy exhibiting an incredible instinct for tracking, baying and herding.
Bella, our main gyp, has a smaller build and is very light on her feet, outrunning our Honda UTV on a daily basis. She is a natural at herding cows, and downright rough on hogs. She is a high energy dog, and is constantly looking for any critters that don't belong in our yard.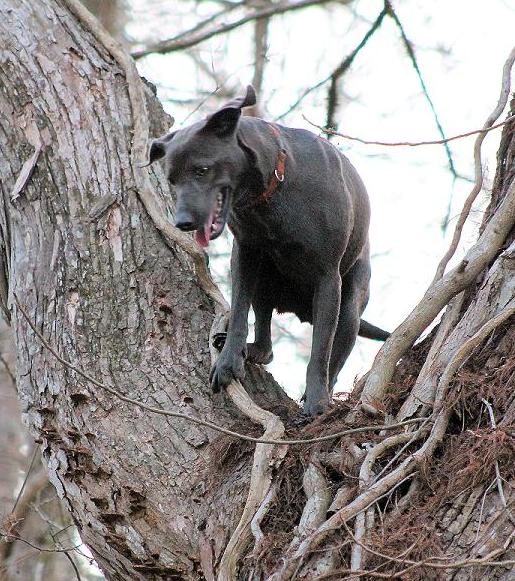 We recently brought in Paleface's Cherry Bomb "Bear", a beautiful female Red Lacy with a tenacious personality, and the yet to be fully named Tri male, Piper, who is already in love with all of the ladies. Both of them are beginning to work blood trails, and have been exposed to our cows. Bear has taken to heading quite quickly after watching Bella. Piper is just a few months old, but his nose is constantly working.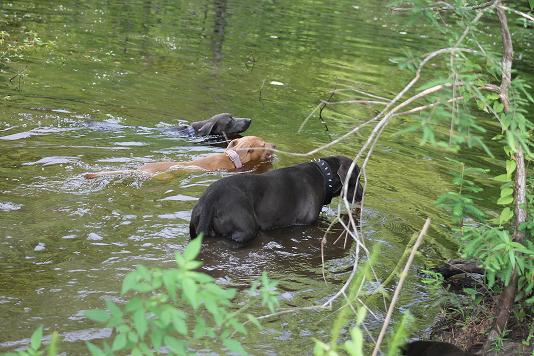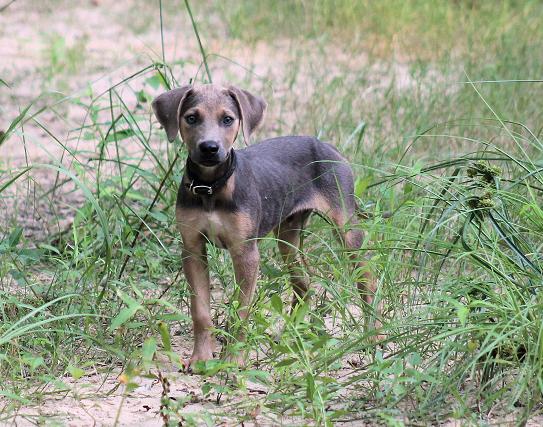 All of our dogs get frequent exercise and are exposed to working cattle, treeing varmints, baying hogs and blood trailing exercises regularly. We just completed a new kennel, and have our second litter of pups almost ready to go to new working homes.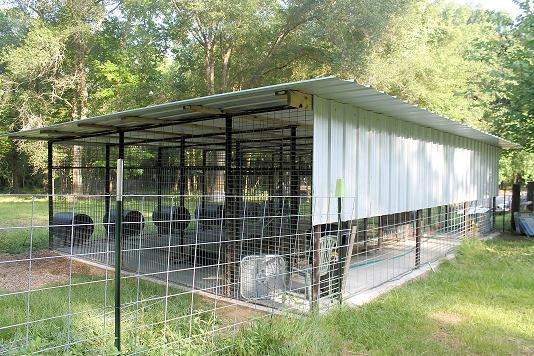 The Lacy Dog Breeders Association LacyPalooza this coming fall will be held on our ranch, where we are living the dream. As you can tell, we are "ALL IN!"
Bell's Bottom Lacys can be reached at 281-450-1673.