WoodStock's Cooper is a very solid Tri-colored Lacy, and a proven producer of working pups. His lineage includes many of the old time Lacys, and his head and markings are notable to anyone seeking a suitable male to improve their line. "Cooper" has a good temperament, and tons of drive! He weighs about 45 pounds, and is a mid-sized Lacy, with great movement, and excellent structure.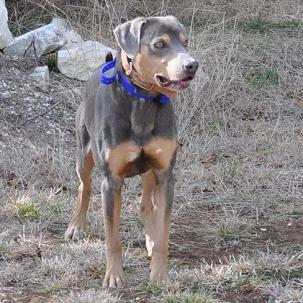 Tri Lacys are always in demand because of their unusual coloring. Using a Tri as a stud increases the odds of having Tri pups in a litter, when paired with the right female. Breeding two Tris can produce an entire litter of Tri pups.
"Cooper" is registered with the Lacy Dog Breeders Registry, and is available to selected females.
Please call 512-775-9799 for information.